Reviews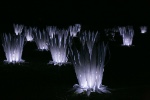 Website Content - Ben Harris - Run Music
I commissioned Helen to retouch some of our publicity images for my company and am really pleased with the results. She works efficiently and quickly.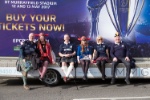 Website content photography - Abby Davies, MMG
Thank you so much for WeTransfering these images over to me. They are FANTASTIC! Love the funny ones too. They are exactly what we were after so thank you again – these will help our sales team massively.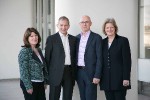 Corporate Portraits for Succeed in the City
Helen spent an extremely enjoyable afternoon with us taking our portraits. She has a lovely and professional manner which put us at our ease and resulted in excellent photographs. She had great ideas for scene settings and was meticulous in looking for detail that makes or breaks a shot. Post production work was flawless. I thoroughly recommend her for any corporate, wedding or creative work.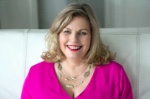 Corporate Portraits - Colette's Headshots
Helen is a wonder !!! I arrived for the photoshoot very apprehensive , never done this before and that was because I am one of those people who really doesn't like having my photo taken but needs must and I needed shots for my website. I did email and warn her I would not be an easy subject! I was amazed at how gently and subtly Helen worked her magic to make me feel totally at ease infant of a camera, the camera clicking away almost in the background. What I was expecting to be the most challenging part of my website development turned out to be the most incredible fun. Helen's relaxed yet highly professional approach and attention to detail was amazing. She has a keen eye knows how to make the most of her subject and really listens to what you want from the session and that I found most beneficial as I wasn't railroaded into something i wasn't happy with. The pictures are beyond my expectations and the whole experience was enjoyable, gave me confidence and I would highly recommend her approach and photos to anyone needing the care and attention to deliver what you really want that Helen provides. Thank you so so much Helen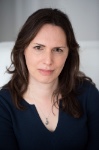 LinkedIn Portraits - Fiona
Fiona Jeffroy Friendly and relaxed and great photographs.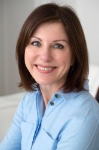 Executive Portrait - Janis
Helen is good company as well as an excellent photographer - took headshots for LinkedIn, totally put me at ease.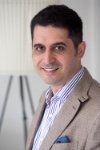 Executive Portraits - Headshots for Lefteris Kanavas
Helen did an excellent job with my professional shots! I'd recommend Helen's work to anyone looking for a superb Photographer!
Sarah Briggs - SRB Events Ltd
Helen is the best photographer I have worked with by far, thats why we have used her for the past 10 years. Whatever the setting - corporate conference or a social function she can frame and capture subjects and an atmosphere with ease and confidence. A truly professional and presentable photographer who is classically technically honed but also at the cutting edge of modern demands with regards to shots for social media and the internet.
Katie Warner - Haines MacGregor - Executive Portraits
Helen took some wonderful informal portrait shots of the team at Haines McGregor. With some clever adjustments to maximise the images she made us all look amazing! Thanks Helen, we'll certainly use you again! hainesmgregor.co.uk
Nina Schnitter - Executive Portraits
Helen did a fantastic job. I needed some professional pictures and also had some pictures taken for personal use. Both sets of photos were brilliant. She made me feel very comfortable and it was a pleasure working with her.
Anne Pringle - Portraits
I was quite nervous about having my photos taken, but Helen made it a very relaxing and fun experience, and I am delighted with the results! Thank you Helen!
Steve Jennings - Corporate Portraits
I am someone who normally shies away from being photographed. Helen did an excellent job of putting me at ease and taking the time needed to get the photograph I was seeking for my LinkedIn profile. I am very pleased with the results and delighted that I chose Helen for the work.
Dr Kathryn - Real You Clinic
I had a really lovely experience with Helen at Helen Jones Photography yesterday.Helen has a trained and talented eye for how best to get the angle, light and relaxed expression from you captured on photograph. I have now seen the photo collection and am thrilled with all of them. Helen thank you for your expertise and patience and intuition and I will happily recommend you to my friends and clients at Real You Clinic in St Margarets.You are a real find!!
Stephen Porterhouse - Executive Portraits
Follow a recommendation I commissioned Helen to visit my company and in space of an afternoon she produced a wide range of corporate photographs of my staff and executive portraits in various settings. This provided us with imagery for our website, social media such as LinkedIn, Twtter and Facebook, and other promotional material. Helen's friendly creative personality put us a ease and resulted in high quality images we were very pleased with. I wouldn't hesitate in recommending her services for any business looking for corporate / executive shots.
Gabrielle O'Donovan - Book Cover
Helen produced a super set of photos for activities to promote my new business book 'Making Organizational Change Stick (Routledge, 2017)'. It was a relaxed and fun session. Helen took care to involve me in the selection and editing process, and sent the final set to me the same day. I'm delighted with the results. Great job Helen! Thanks!
Malcolm Dundas - Event Photography
Awesome attention to detail at a recent Whitehall Media event for the Security and Risk professions from Helen and her business. Your efforts much appreciated Helen.
Maureen Osborne - Corporate Portraits
Thank you Helen for the relaxing and fun experience updating my professional headshots. Your smile and presence helped me get comfortable with something I was uncomfortable doing but which I felt was overdue (over 9 years since my last ones) and needed. You helped me accept and embrace and love the fact I am older and wiser and still me.
Andy Davison - Executive Portrait
Helen took a set of professional headshots for me. In the space of no time at all she took many - all of which are excellent and went immediately into use. She clearly knew her trade very well and conducted herself with the utmost professionalism. If I needed more? I'd definitely call Helen.